Everyday:
[link]
Previous Day:
Next Day:
Final Day:
...
It's December 2nd, or DAY 2 of my "Avatar Advent Calendar."
Basically, I'm making one whole Christmas themed picture... but I'm hiding 24 different Avatar things inside of it. On each day of December, I will spoil one of the pieces leading up to Christmas, when I will post the whole picture.
I'm still working on it... so, if you have any ideas for something cute to hide go to my journal here: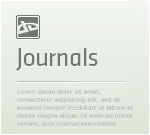 Avatar Advent Calendar! I need your help!So, I was working on a Christmas themed Avatar picture last night when I had the most wonderful idea.

You guys know how I love to hide little cute things in my pictures, and I was doing just that with this picture when I thought: "I could spoil the little extra parts of the picture daily, leading up to the finished picture on Christmas! Just like an Advent Calendar!"

Of course, this lead me to a few problems.

First, the picture isn't done... it would need to be done for me to be able to post the "pieces" daily. To fix this, I decided to finish just a few of the extras first so that I can post them while I work on the whole picture.
And leave me a comment

...
I was actually going to spoil something else today, but it would have included the wallpaper (like, physical wallpaper on a wall

) and I wanted to showcase it too

... so, I decided to do it first.
I was also just going to spoil a small section of it... but, then I thought it'd make a pretty good desktop wallpaper... so I made it into one!

. It's my first time making a desktop wallpaper, and I made it from scratch... BUT, it looks pretty good on my monitor

You guys can use it if you want

. If you want to use it in a picture or post it somewhere else just ask me. I'll probably let you, as long as you credit me.
Full size in the download button.
...
I'd like to know what you guys thing the whole picture would look like

Tell me your theories!
Thanks for all of the help guys

...
Although no one suggested this specifically, I was inspired by a suggestion from

for four nation candles. Will I also do that suggestion? Stick around to see

Avatar and Korra belongs to Mike, Bryan and Nick. Art belongs to me.
See More of my Avatar and Korra Fanart here:
[link]
Thanks for looking
-Matt
PS. No Ryuki today

. He
WILL
be in the final piece... it would just be too hard to work him into all of the 24 advent days


Awesome pic of the calendar and awesome looking wallpaper. It's really cool how you put the symbols of the four nations together like that. Awesome job with this one. Look forward to seeing the next day.
Reply

That's some busy wallpaper.

I'm on the edge of my seat about the candles now, though.

Reply

Yeah... I'm having second thoughts about it. It won't be as bright in the finished picture, I just wanted this wallpaper to be at full color and brightness.
Reply